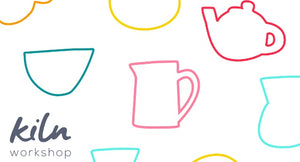 Deposit, per person for pottery painting, please add a deposit to your basket for each person in your group.

Please email kilnworkshop@gmail first to confirm availability.
Your deposit will be discounted from your balance on the day of your visit.

The deposit helps us reduce no-shows and make sure there's room for everyone that wants to visit. If you'd like to transfer your booking to another date, that can be done up to 48 hours before.

Any questions please let us know, see you soon!